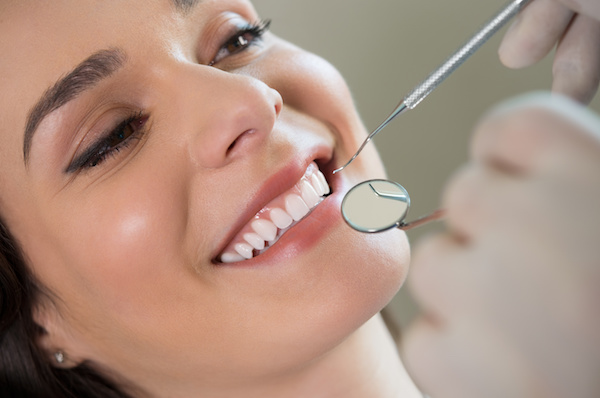 How Long Do Dental Implants Last?
Dental implants can be an excellent option for patients who have lost some — or even all — of their natural teeth. The answer to the "How long do dental implants last?" is actually different based upon the individual patient and situation. Here's what you need to know about dental implants and their longevity.
The Parts of a Dental Implant
To better understand the longevity of dental implants, it's helpful to first consider the different parts of the dental implant. Dental implants are made up of three separate parts. These include:
The Implant

: The dental implant itself is actually a post that's made of titanium. Titanium is a biocompatible metal, which means that it works well with your bone and body tissues, just as if it's a natural part of the body. Dr. Brown will surgically implant the implant directly into your jaw, where it's purpose is to serve as a prosthetic root system for the replacement tooth. Since the dental implant is anchored in your jaw, it's very important that you have plenty of healthy bone to have this type of tooth replacement.

The Abutment

: The abutment is a small connector that brings the dental implant and replacement tooth together. It keeps the replacement tooth in place securely. Certain types of dental implants today now combine the implant post and the abutment into a single piece.

The Crown

: The crown is the replacement tooth, and it's typically made from ceramic. Crowns are made according to the dimensions of your mouth and will match the size and shape of the tooth that was lost. Crowns are also shaded to match the color of your natural teeth so the crown will blend in well.
The Longevity of Dental Implants: How Long do They Really Last?
To answer this question, you have to consider each part of the implant individually. The dental implant itself usually lasts for decades — and in fact, most patients have their dental implant for a lifetime. The abutment may need replacement at some point because it's more susceptible to damage, but in most cases the abutment will last for a lifetime as well.
The crown won't last quite as long, however. Crowns generally last for 10-15 years, but if you practice optimal dental hygiene you may achieve an even longer lifespan. Just as with natural teeth, crowns will be subject to wear and tear over the years. To best preserve your crowns, twice yearly check-ups with Dr. Brown are highly recommended.
Are There Any Longer Lasting Teeth Replacement Alternatives?
Dental implants are the most popular tooth replacement option because they're permanent. Most dental implant wearers only have to see Dr. Brown twice a year, and they can go well over a decade before even needing a crown replacement. Other teeth replacement options, for example removable dentures, just can't compare to this type of longevity.
Removable dentures require relining every year or two. They may need to be rebased (the creation of a whole new denture base due to wear and/or changes in the mouth) every 5-7 years. Over time, this means that dentures can be not only a lot more trouble but also more costly. When you consider all the factors including convenience, cost, and longevity, dental implants are by far the best option.
Ready to Consider Dental Implants?
Dr. Jeffery Brown is an experienced periodontist who is a Diplomate of the American Board of Periodontology. He is highly regarded in the dental field and has been published in the Journal of Periodontology Online. Often, Vero Beach VIP Implants & Periodontics patients get dental implants as an important component of their treatment, especially when teeth are too damaged to be preserved. Dental implants can rebuild your smile, allowing you to have a completely functional — and entirely natural looking — smile once again.
Use the contact form to request an appointment anytime or call Vero Beach VIP Implants & Periodontics at (772) 569-9700 now. Dr. Brown and the Vero VIP Implants & Periodontics are pleased to help you achieve a healthy and beautiful smile again.