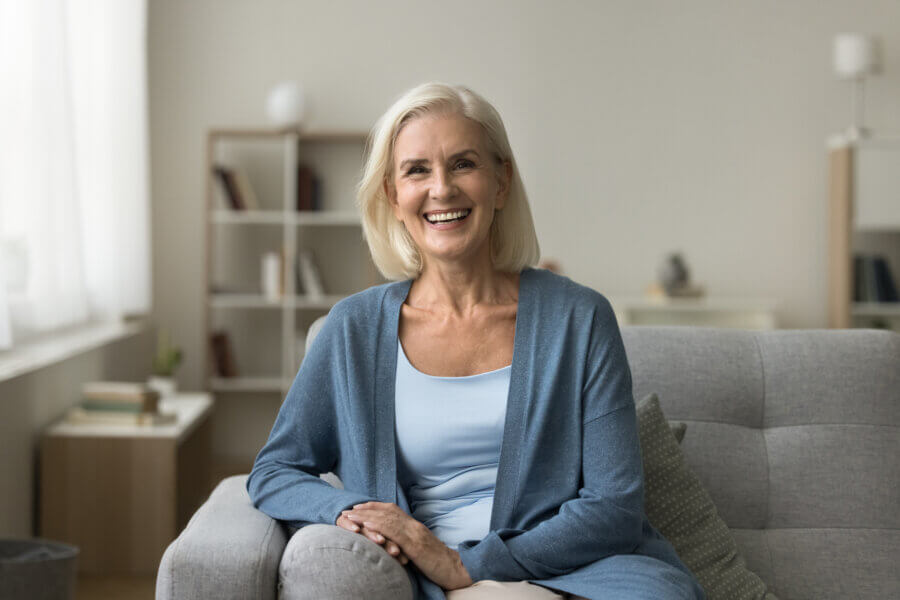 Implants vs. Dentures: Which Is the Right For Missing Teeth?
Did you know that approximately 120 million people in the United States are grappling with the loss of at least one tooth? Tooth loss can occur due to various reasons, such as tooth decay, gum disease, injuries or natural wear and tear. The absence of teeth can lead to significant self-consciousness, possibly causing you to hide your smile or, in a more extreme scenario, refrain from smiling altogether. Neglecting to address a missing tooth can lead to enduring and painful health issues.
When it comes to addressing tooth loss, two primary solutions stand out: dentures and dental implants. If you're faced with missing teeth, the most crucial step is to consult your dentist for guidance. Here are some essential considerations to consider when making this vital decision.
Implant Procedure
Implants necessitate a sufficient amount of bone to accommodate screw-like implants that will eventually be crowned. The implant procedure begins with the extraction of a damaged root. Once the root is removed, or if it had been extracted previously, a hole is drilled into the jawbone. A metal prosthetic root, known as a post, is then deeply embedded in the bone. The top of the post will be prepared to receive a crown, but this is only done after the bone has grown around the post, securing it firmly in place.
It may take a few months before the post is ready to support an abutment, the piece to which the crown will be attached. Sometimes, the abutment is placed simultaneously with the post-implantation. The final step involves attaching a crown — an artificial tooth designed to match your natural teeth — to the abutment.
Denture Procedure
Dentures, on the other hand, are removable prosthetic teeth that can be customized for your mouth, irrespective of your remaining bone density. They can be complete sets to replace all upper or lower teeth or designed to replace only a few missing teeth, referred to as partial dentures. The denture creation process starts with taking an impression of your upper or lower gums — or both if you need full dentures.
Before crafting the dentures, your dentist will also assess your bite and the alignment of your upper and lower jaws to ensure the denture's length allows for efficient chewing and clear speech. Dentures are meticulously crafted to resemble natural teeth and gums and are held in place with a special adhesive that bonds them securely to your gums.
4 Factors To Consider
When you're at the crossroads of deciding your dental future, here are four factors to weigh:
1. Bone density
Implants require a sufficient amount of jawbone material to support the posts. If you've lost bone material due to injury, aging, gum disease, or tooth loss, you might not be an ideal candidate for implants.
2. Function and comfort
Dental implants often provide a higher level of comfort and better chewing capabilities compared to dentures.
3. Age
Dental implants offer a more permanent solution, making them preferable for individuals aged 60 or younger. They can enjoy several decades of use from their prosthetic teeth. Older adults, particularly those averse to the time-consuming and invasive implant procedures, may find dentures more suitable.
4. Hygiene
If you're unable or unwilling to dedicate time to effectively care for your dentures, implants may be a better choice. They are lower maintenance, albeit more expensive.
It's crucial to be honest with yourself about your commitment to daily denture care.
Key Takeaways
The choice between dentures and implants should be made thoughtfully in consultation with your dentist. While implants come with a higher price tag, they can offer 20 or more years of service compared to dentures, which may require periodic adjustments or replacements. By carefully evaluating your options, considering your priorities, and determining what you want your prosthetics to achieve, you can make a confident final decision.
Book Your Appointment With Vero Implants and Periodontics Today!
If you'd like more information to make this important decision, contact Vero Implants & Periodontics today.